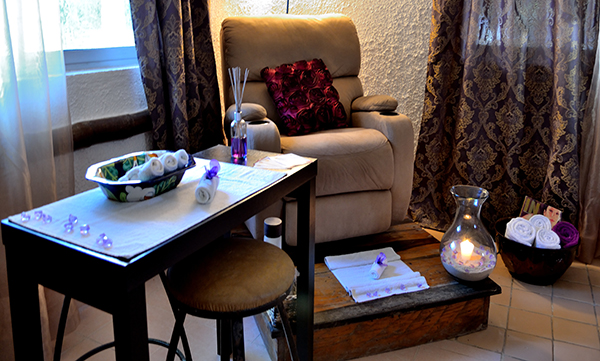 See the Prices page for current pricing.
Manicure
Let our experts take care of your hands
Pedicure
More than just a mani and pedi, here at Budha Gardens Spa we have a treatment just for you. Let our experts take care of your hands and feet, getting you barefoot ready!
Spa Manicures
A treatment done with care, a massage and essential oil scrub, will leave your hands smooth and with a Caribbean glow. Try one of our Caribbean nail polish colors!
Spa Pedicure
While over looking the tropical gardens, relax while a trained technician works on making your feet beautiful. With a fresh essential oil scrub and massage and a floral foot soak, you will be beach ready.
Additional Treats
Add a Peppermint foot mask or Mayan Clay mask to your pedicure for an extra special treat!